Press kit
Feel free to use anything you find here in stories, reviews, blogs and videos about Taylor's Version.
Links
What is Taylor's Version
In 2021, Taylor Swift began to release re-recordings of her first six albums. Read more at Taylor Swift Masters Controversy on Wikipedia »
Taylor's Version is an iOS app that scans your Spotify library and helps you replace Taylor Swift songs in your playlists with the new, re-recorded versions. Alongside this, it generates easily-shareable stats for you about how many Taylor Swift songs you have in your library, and notifications for when new re-recordings become available.
Taylor's Version is a free download with a one-time in-app purchase to unlock extra features.
A note on Apple Music
Currently, Taylor's Version only works with Spotify because Apple Music doesn't allow third-party apps to remove songs from playlists. I'd love to add Apple Music support in the future if this situation changes.
What's the story behind it?
I'm Shaun, an indie iOS developer in London, UK. I'm a huge Swiftie and I found that I had lots of now re-recorded songs hanging around my playlists that I wanted to replace. Instead of spending ten minutes doing this, I decided to spend two months of evenings and weekends building an app to do it.
I really liked the idea of making a best-in-class, polished iOS app for an niche purpose that most people wouldn't even consider building an app for.
I've put lots of little touches into Taylor's Version that both Swifties, casual fans, and maybe even The Haters will appreciate, like custom app icons, a Taylor Swift quiz, and a button to add a random Taylor Swift song to any of your playlists. My goal was to make something that Taylor herself would enjoy using, and I hope I've achieved that.
System requirements
Taylor's Version is available for iPhone and iPads running iOS 15.0 or later.
Questions and enquiries
I'm happy to make myself available to any journalists, bloggers or podcasters wishing to discuss Taylor's Version or independent iOS app development. Get in touch via Twitter or email to schedule something.
Media
Screenshots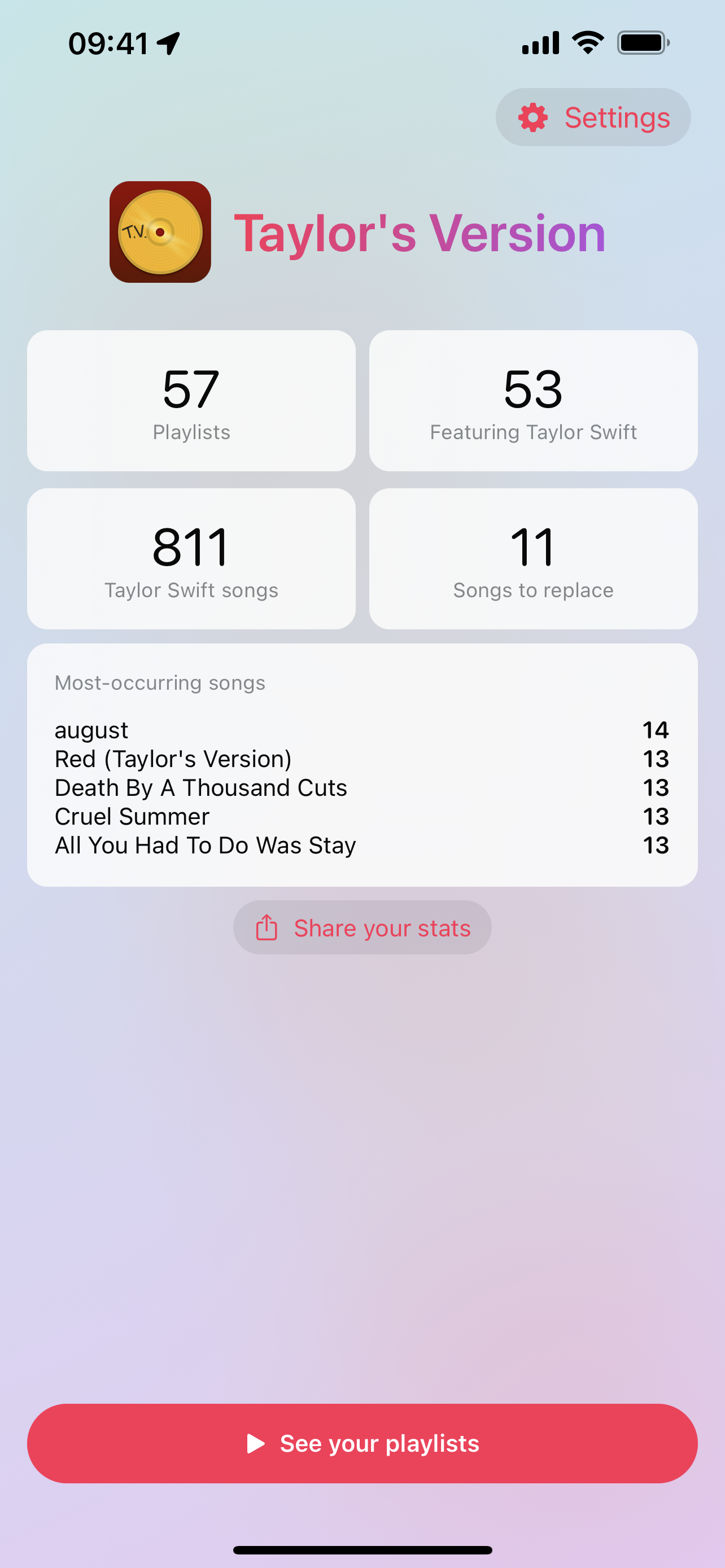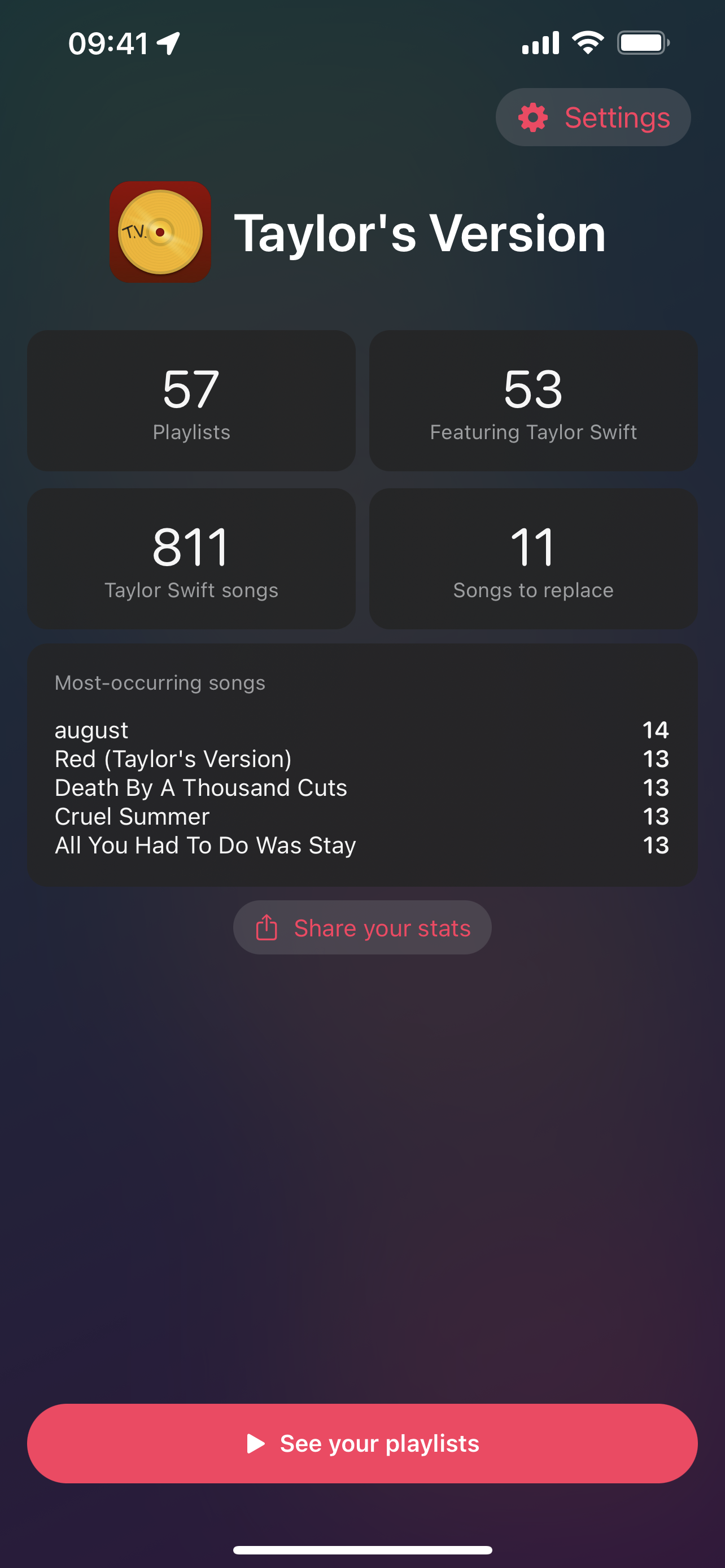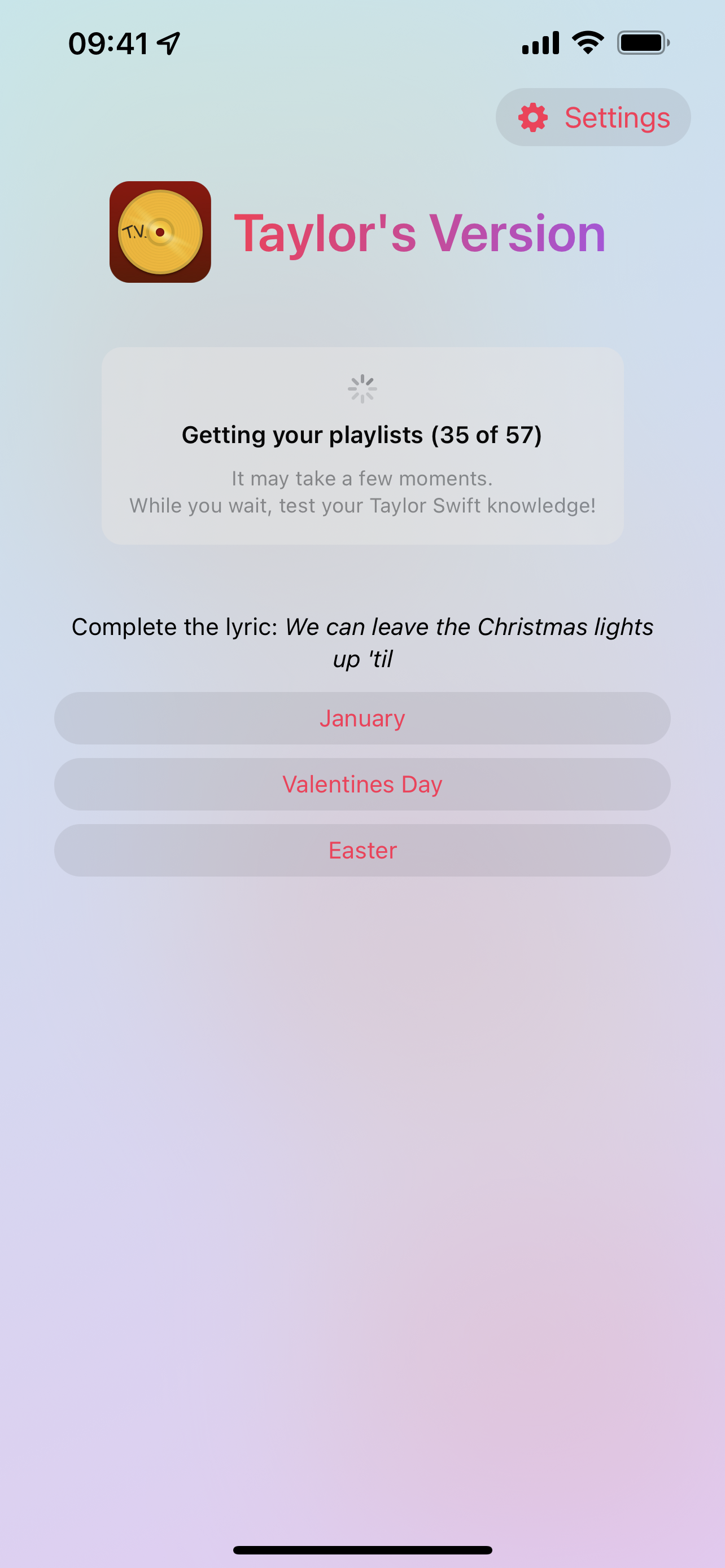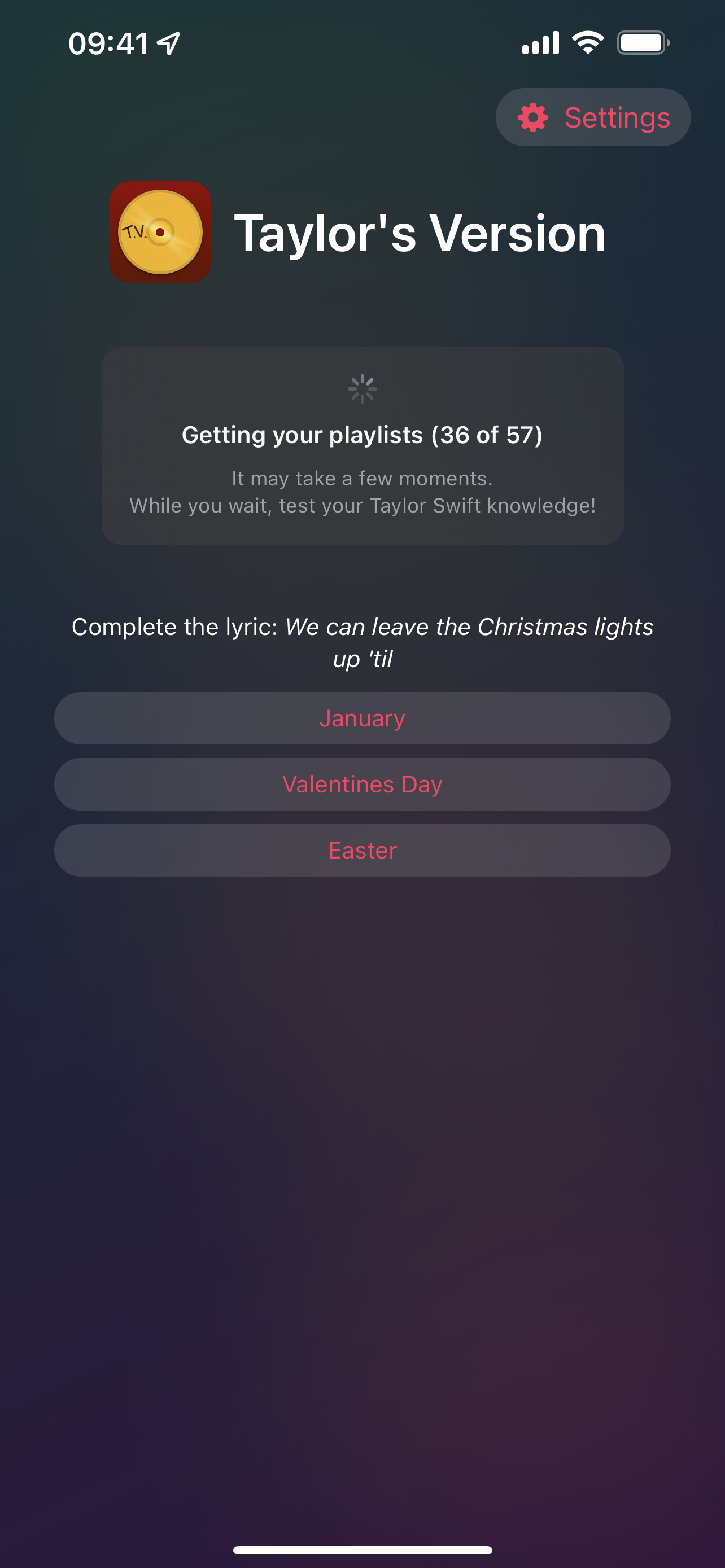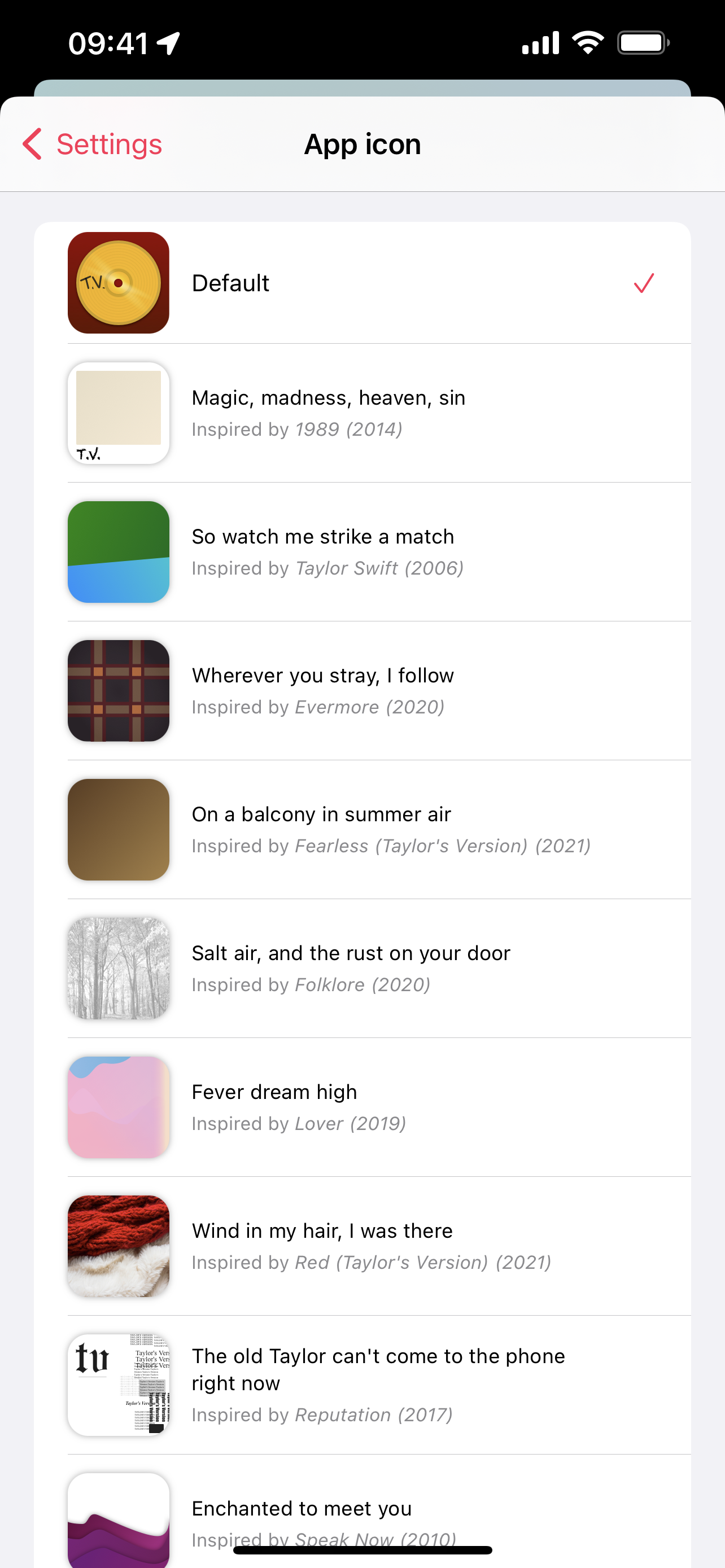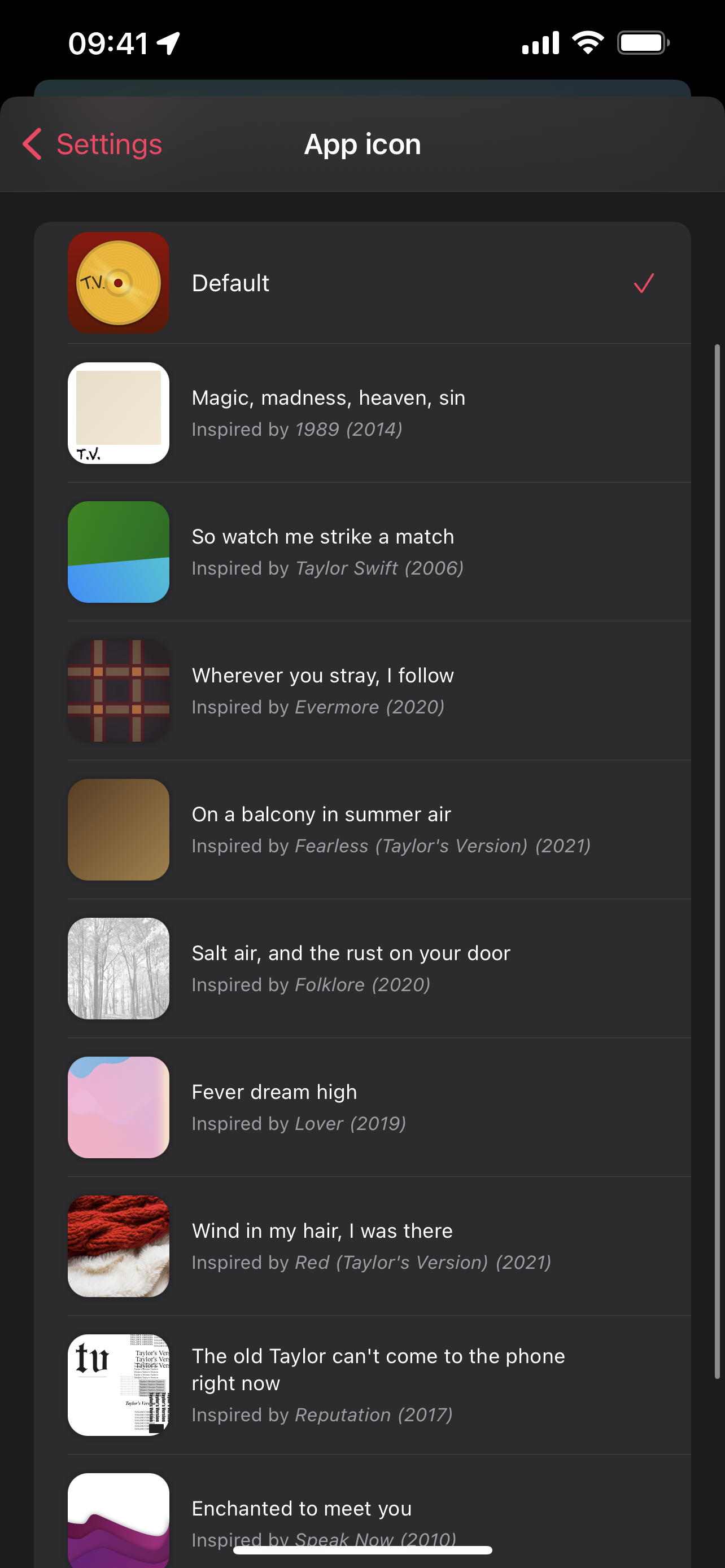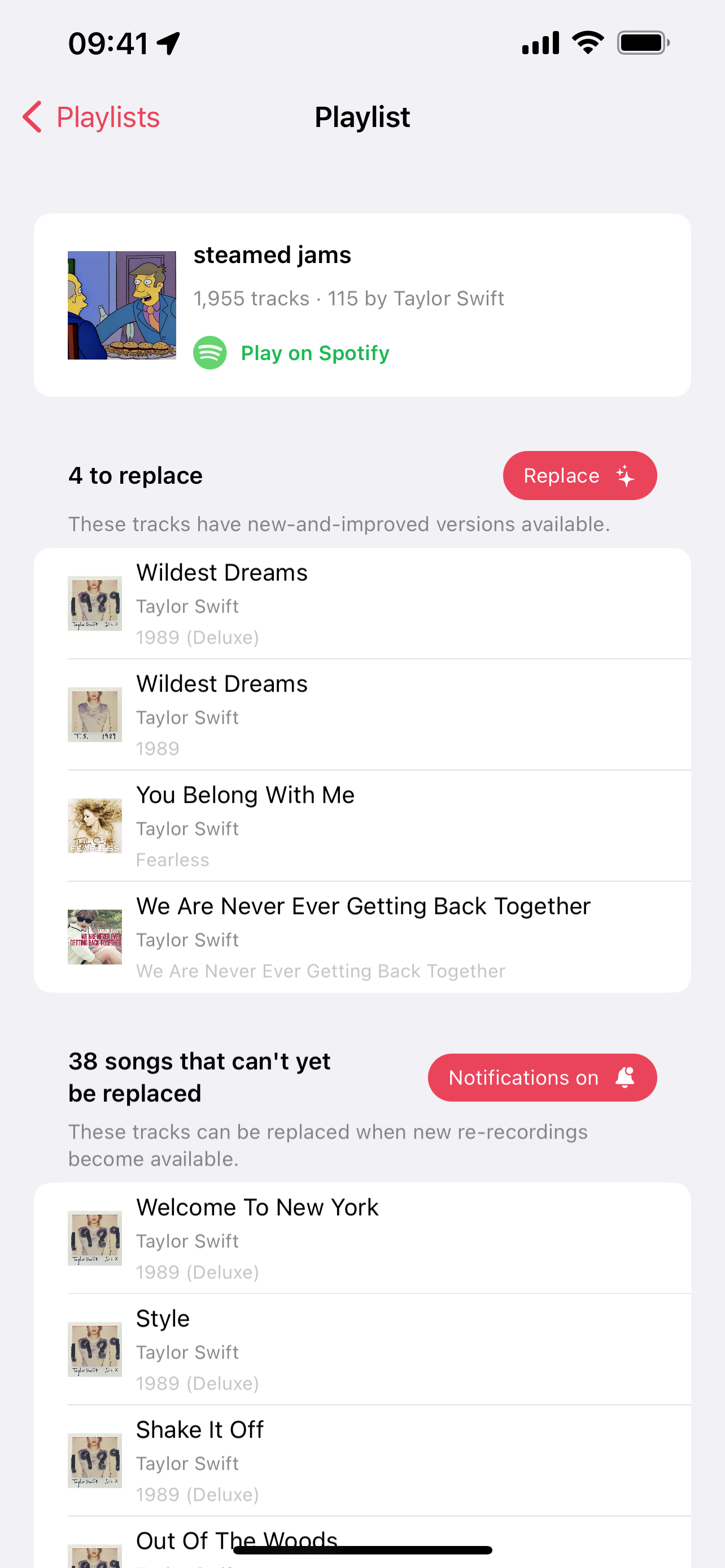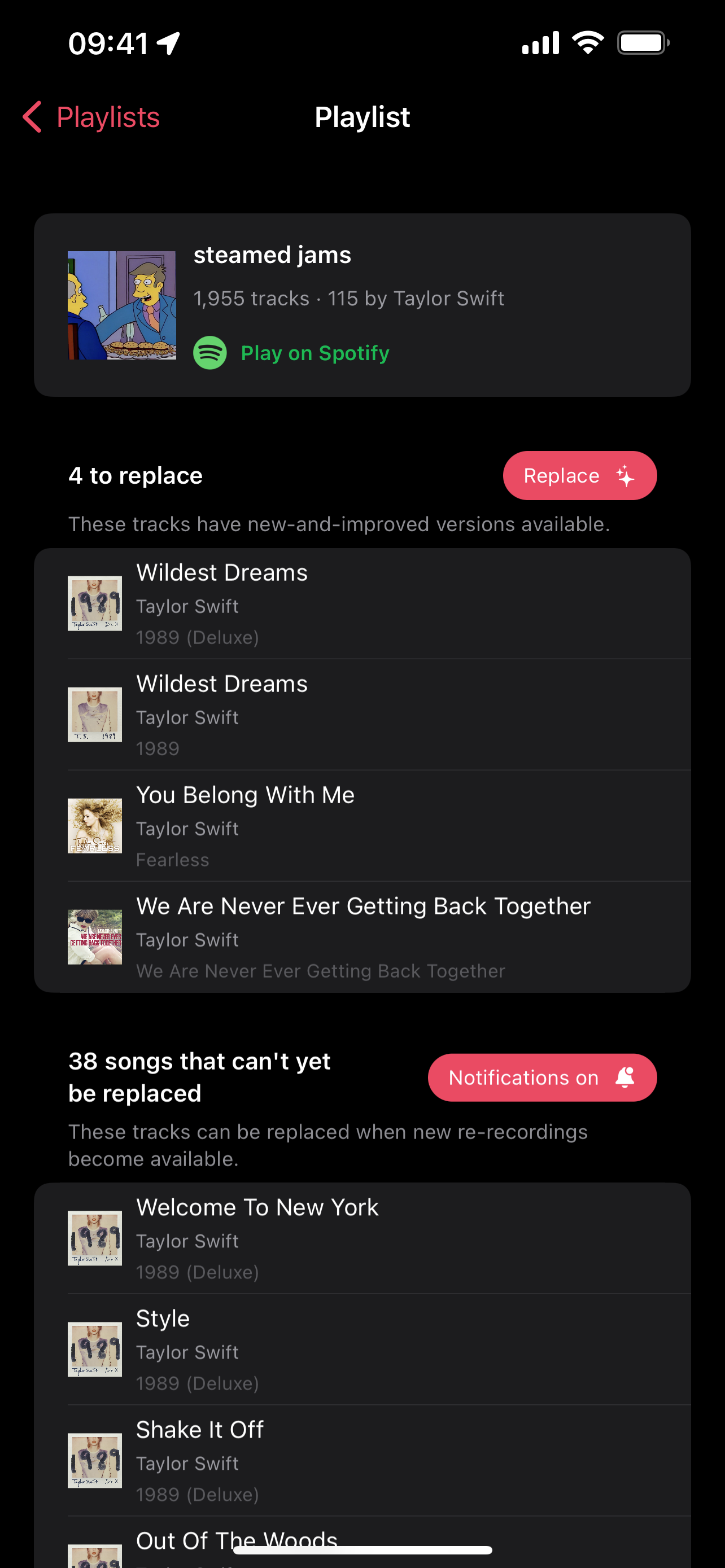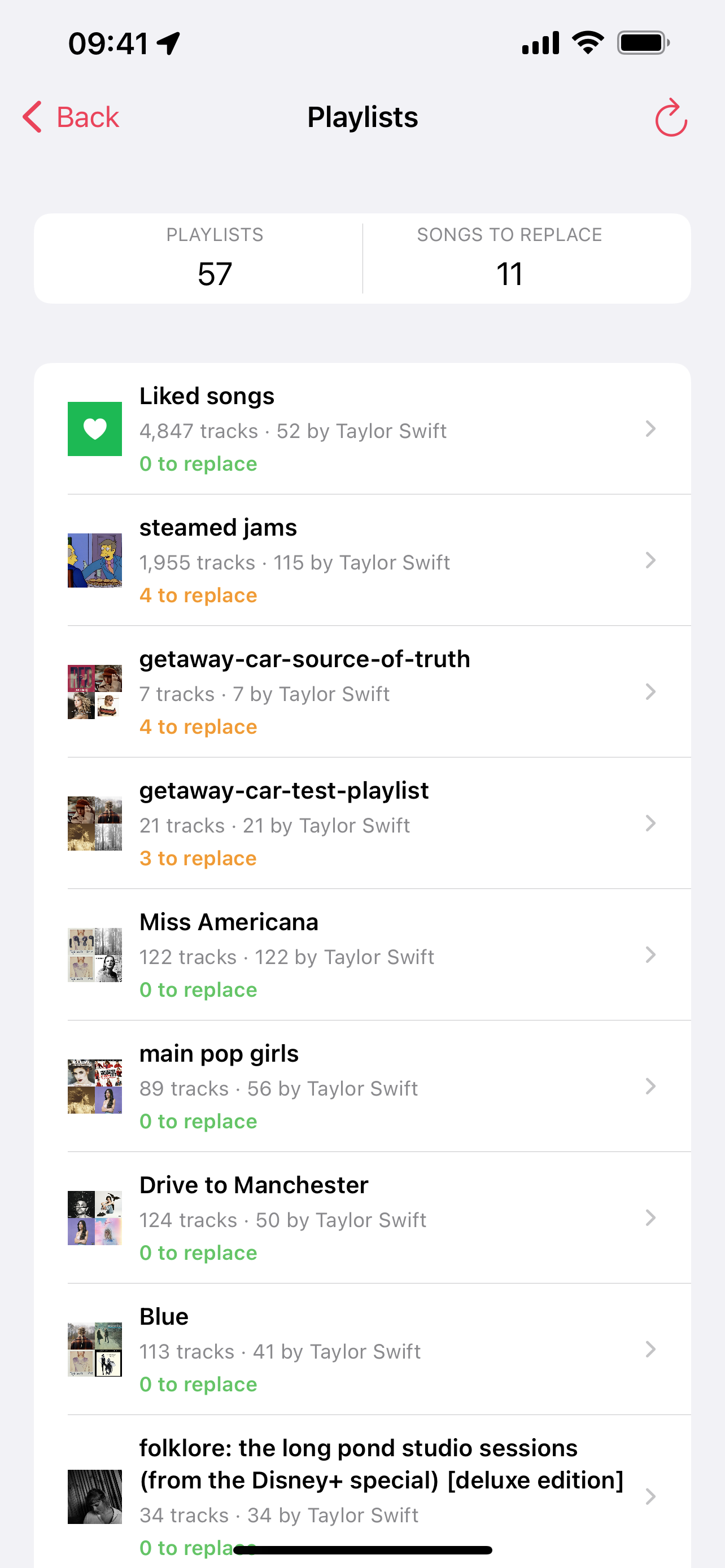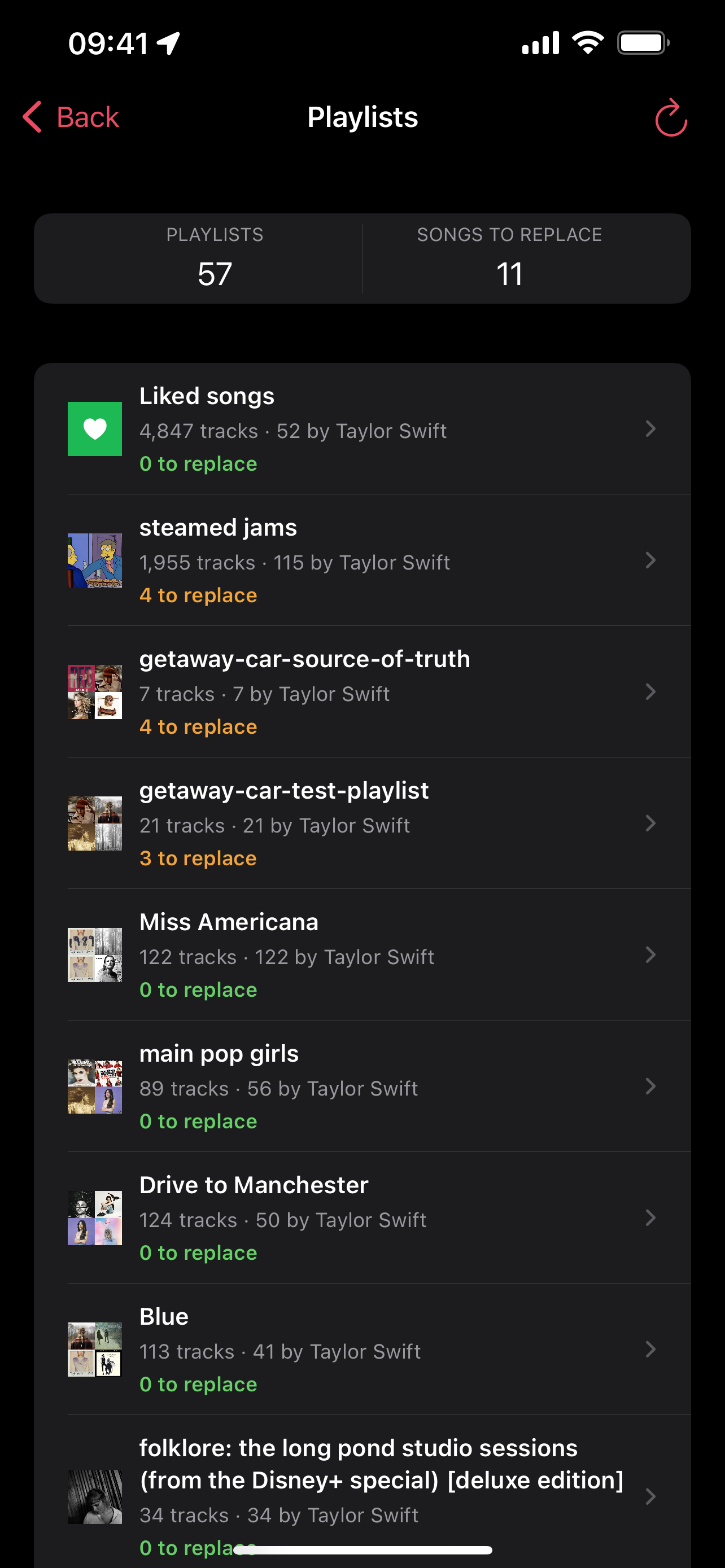 Promotional artwork